Who We Are
Our Mission: NCE's mission is to serve and support others. We are a 501(c)(3) public charity designed to hold and sponsor donor advised funds ("DAFs"), the fastest growing philanthropic vehicles in the industry and ones that we think can have the greatest impact on helping and serving others.
Our Story: National Charitable Endowment ("NCE") was founded in 2017 by Dominic Napolitano as a charity designed to meet the needs of the ever-changing landscape of philanthropy. Fresh ideas and strategies are reshaping the ways donors perceive and approach giving. Today's charities must be flexible and adaptable to better serve donors as they become more results-oriented. Donors identify a wide range of social issues as important to solve for the future. Charities need to understand these trends and meet the donors where they are today and how they envision the future.
Our Goals: Our goals are aligned with yours; To provide a fast, effective, highly flexible, and low-cost solution to establishing a giving program. There is no cost to set up your donor advised fund, and this vehicle allows a great amount of flexibility on both the investment side and the giving side.
Meet our Senior Team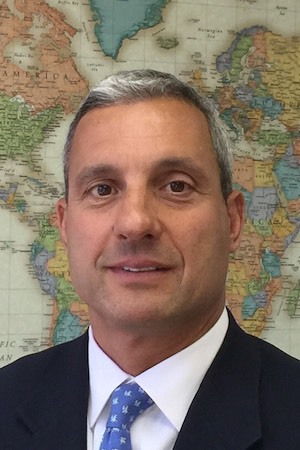 Dominic Napolitano, President
Dominic Napolitano is the founder and President of National Charitable Endowment. He started NCE after he recognized the need for an open architecture, Donor Advised Fund platform to serve the needs of sophisticated donors and the ability to hold large percentages of illiquid and complex assets. He is also the founder and Managing Partner of Talson Capital Management. From 2001-2009, Mr. Napolitano was employed by Soros Fund Management, where he was instrumental in building and overseeing multibillion portfolios of hedge funds for George Soros, the Quantum group of funds, and other Soros affiliate portfolios. In addition, during his tenure he designed the manager selection and due diligence monitoring processes. His work included reviewing thousands of investment managers from an investment, business, and operational perspective and extensive negotiation of terms, fees, and structures.
From 1998-2001, Mr. Napolitano managed discretionary funds at Graham Capital Management and prior to that, from 1992-1998, Mr. Napolitano was employed by Tudor Investment Corporation in the capacity of researching, trading and managing proprietary capital. It was at Tudor that Mr. Napolitano gained his knowledge of the underlying risks of the instruments employed by hedge funds. Prior to Tudor, Mr. Napolitano worked at Refco Securities covering, among other entities, large hedge funds and institutional clients. Mr. Napolitano graduated with a B.A. in Economics from Middlebury College and spent half of his junior year studying finance at Columbia University. He is a member of the Greenwich Roundtable and serves on the Education Committee. Mr. Napolitano has endowed scholarship funds at three separate organizations to help underprivileged students attend college, and also serves as a member of the Endowment Committee for Person to Person, a 501c3 charity based in Darien, CT.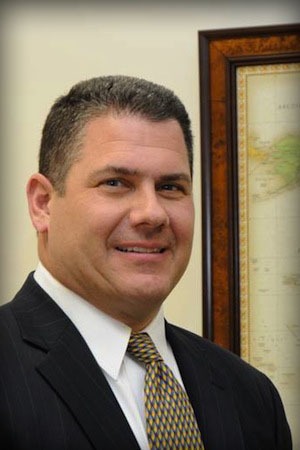 Doug Colasurdo, Donor Relations Advisor
Doug joined Talson Capital Management in May of 2009 as CFO and COO and was a key member of the NCE launch team in 2017. Doug Colasurdo ensures compliance with regulatory filings on both the state and federal levels. Previously, Doug spent eighteen years building and managing a successful chain of privately owned health clubs in Connecticut. Doug sold a majority interest in this business to concentrate his efforts on Talson and NCE. Doug brings to the table his knowledge of business management, sales as well as strategic planning. He received a B.A. in Economics from Colgate University.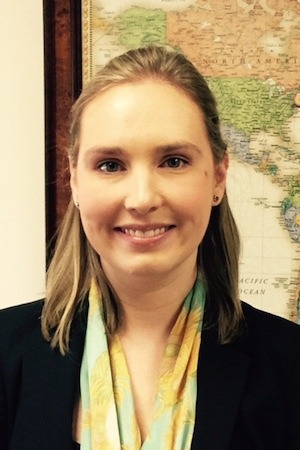 Sarah Metzgar, Vice President
Sarah joined Talson Capital Management in 2015 as a research analyst with investor relations capabilities and was a key member of the NCE launch team in 2017. Previously, Sarah was a vice president at Twin Capital. Prior to that, she worked in the Capital Introduction group at Jefferies. Sarah began her career at FactSet Research Systems as an Investment Management Consultant where she supported clients with investment research. Sarah received a B.A. in both Political Science and Economics from Tulane University.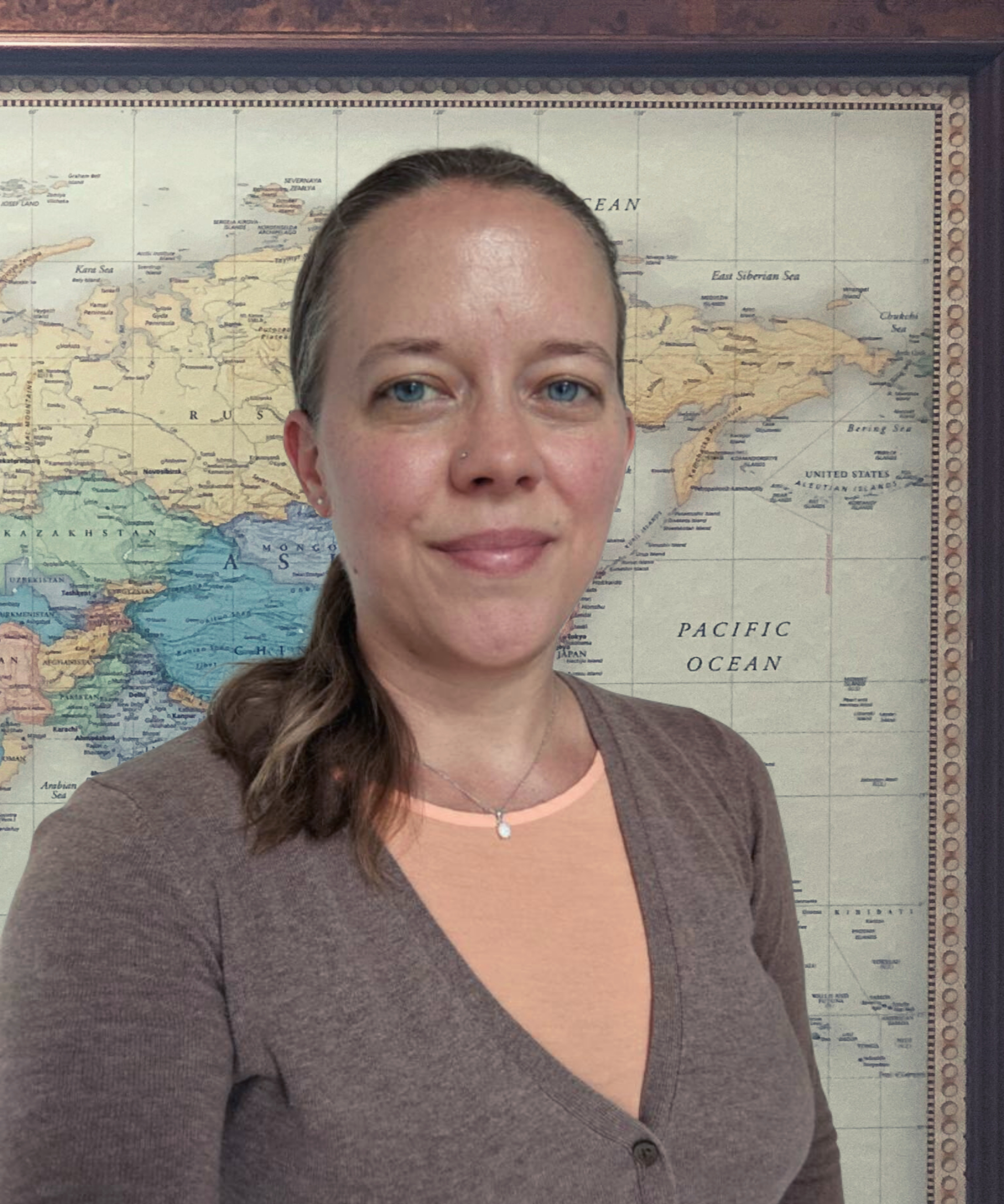 Patricia McCreery, Donor Relations Advisor
Patricia McCreery joined National Charitable Endowment as an Associate with Donor Relations capabilities in 2021. Previously, she oversaw administrative and managerial efforts at a nonprofit child care office from 2002-2020. Previously, Ms. McCreery began her career as a teacher. She received a B.S. in Early Childhood Education from West Chester University. With nearly 20 years of nonprofit experience, Patricia McCreery is a valuable member of the National Charitable Endowment team.
Our Board of Directors
Sam Halpert: Co-head of the global natural resources equity team at Macquarie Investment Management based in Philadelphia, PA. Prior, Mr. Halpert was a co-portfolio manager and senior analyst for the Van Eck global hard assets long only and long-short team since 2000. He specialized in agriculture, coal, paper and forest products, refining, shipping, and steel investments. Before that, he helped manage a global macro hedge fund at Goldman Sachs. Mr. Halpert is a graduate of Harvard University
Gina LaVersa: Founding Partner of Precision Capital Advisors, a $2.2bn investment firm with expertise in a wide range of alternative investments based in NYC. Prior to establishing Precision in 2004, Ms. LaVersa was a Director at Deutsche Bank Securities, where she worked for ten years in leveraged finance and structured credit. At Deutsche Bank, she was a senior member of the syndication team responsible for raising capital for alternative asset managers. Ms. LaVersa is a graduate of Williams College.
Kevin McDonald: Chief Operating Officer of AltaRock Partners LLC, a $2.9 billion concentrated, long-biased equity hedge fund based in Beverly MA. Previously, Mr. McDonald was on the management team of Folger Hill Asset Management LP, a $1.1 billion equity long/short multi-manager hedge fund. Mr. McDonald began his career at Chemical Bank (predecessor to JP Morgan Chase) and currently serves on the Board of Eagle Point Credit Company (NYSE: ECC). Mr. McDonald is a graduate of the University of Virginia.
Frank Napolitano: Director of Risk Management and Insurance for the Roman Catholic Archdiocese of New York. A practicing attorney since 1991 in the area of not-for-profit, corporate and real estate law, Mr. Napolitano is a member of the Not-for-Profit law section of the Association of the Bar of the City of New York. He is a graduate of Brooklyn Law School and Columbia University and is admitted to the state and federal bars of New York and Connecticut and the U.S. Supreme Court.
Jason Taylor: Principal of TMT Partners, Ltd, a family office with a focus on alternative investments based in Dallas Texas. Retired Partner of Taylor Investment Advisors an alternative investment advisory firm, which he co-founded in 2001 based in Dallas, TX and Greenwich, CT. Mr. Taylor began his career with Taylor & Co, the investment company of the Bass Family of Fort Worth, TX. Mr. Taylor is a graduate of the University of Texas at Austin.
David Upson: Investment manager over various asset classes over a 35-year career. Most recently he was the Director of Hedge Funds for CTC Consulting, the ultra-high net worth arm of Bank of Montreal. Previously he was a Vice President at the macro hedge fund Denali Capital, and the Director of Long Short Strategies at the fund of funds, Alpha Investment Management. From 1999-2001 he founded and presided over the macro strategy Monteagle Capital Management and prior to that he was a macro portfolio manager at Caxton Associates. Mr. Upson was a graduate of Colgate University and currently manages his personal investments.
Michael Dolan: Managing Director and the New York Office City Leader for Duff & Phelps, and part of the Valuation Services Advisory unit, for which he is the global leader of the Industrial Products group. Michael also oversees the firm's Latin American business. He received his B.S. Business Administration with concentrations in Economics, Finance and Marketing from the University of Richmond and his M.B.A. in Finance and Accounting from Boston College. He received his J.D. from Boston College Law School and is a CFA charterholder. He is a member of the NY State Bar Association's Business Law, Tax, and Intellectual Property Law Sections, NJ State Bar Association and American Bar Association. Michael is Certified in Entity and Intangible Valuations.