Growing your Contributions
When you make a donation to your Giving Program through NCE, your contributions are invested and allowed to grow tax-free over time.
You and your advisor have broad discretion over how your Giving Program is invested, according to your philanthropic and investment goals.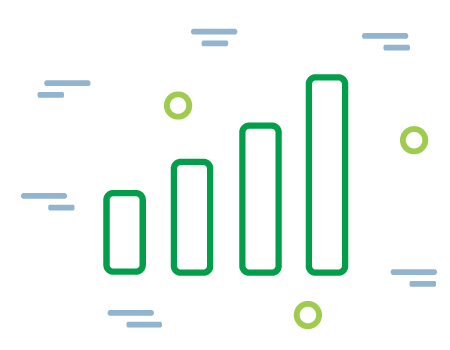 Flexible Investing: Grow your Donor Advised Fund
NCE is an independent sponsor of donor-advised funds. Therefore, we encourage you to work with your existing financial advisor to maintain an asset allocation that meets your goals. If you are not working with a financial advisor but would like one, NCE is happy to help you identify a suitable partner. If you prefer to manage your donor-advised fund without a financial advisor while meeting certain NCE parameters, please contact us to learn more.
For your convenience, NCE is able to recommend or provide some basic investment options. If you would like to select one of NCE's offered investment options, details can be found below. As always, you can contact us to learn more. Note that you are not required to select one of the pools below; they are offered for your convenience. You or your financial advisor may manage a custom allocation. Assets will be held in a cash account for your DAF until you notify us regarding your investment preferences.
Option 1: Asset Allocation Pools
Growth (80% diversified equities/20% fixed income)

Balanced (60% diversified equities/40% fixed income)

Conservative (35% diversified equities/65% fixed income)
Option 2: Single Asset Class Pools
US Equity Index (S&P 500 ETF)

International Equity Index (Developed Markets ETF)

US Bond Index (US investment grade bond ETF)

US Short Term Bond Index (US short term Treasury bonds ETF)
Other (Select this option if you or your financial advisor will be recommending a custom allocation for your Donor Account. Please contact NCE for further information.)