Donor Advised Fund
Creating a Giving Program
With a National Charitable Endowment ("NCE") Giving Program, you can create a charitable savings account, also known as a Donor Advised Fund, that allows you to simply and efficiently manage all aspects of your charitable giving, with real advantages in terms of tax planning.
Your NCE Giving Program is your personal charitable account, allowing you to:
Build your philanthropic legacy by contributing to the charitable organizations that matter most to you.

Claim the tax deduction in the year you contribute, while creating grants to charities on a time frame that works for you.

Grow your contributions tax-free by investing across asset classes, allowing you to give even more to the causes you care about.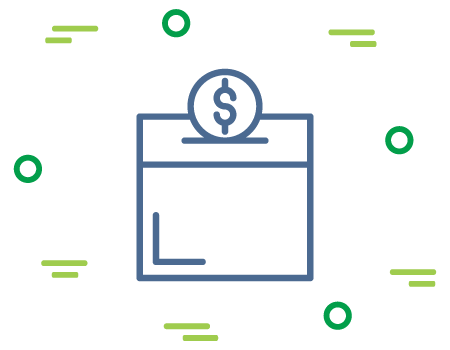 Open your NCE Giving Program
How to Start your account
It's easy: simply create a name and make a donation

You can contribute cash, securities, or other more complex or illiquid assets
Consolidate your giving to create your personal Giving Program. Grant assets from your other DAFs to your Giving Program.

Tax Benefits
Important benefits and deductions on your schedule
Enjoy Immediate Tax Benefits
Claim your tax benefit in the same year you contribute to your NCE Giving Program

If you contribute appreciated stocks or other assets, you do not pay capital gains tax
Streamlined, Efficient Giving
No need to retain receipts from charitable organizations

NCE provides confirmation of each contribution to your donor-advised fund, for your tax purposes
Work with your advisor to manage your investment program
Set investment and asset allocation goals to match your goals for giving
Work with your advisor to create an investment program that will help you meet your philanthropic goals.

Your charitable Giving Program can last for years or decades, allowing you to grow more and give more.
Maximize your giving power
Track your progress online.

Give
Create your philanthropic legacy
Your NCE Giving Program helps you give more to the causes you care about
Give easily to as many charities as you wish by recommending grants — just tell us who, how much, and when.
Search for & select IRS-eligible charities.

Decide on the size and timing of the gift.

NCE handles the paperwork and sends the checks.
NCE tracks your charitable giving to help you see your impact over time.
Give now, give in the future, or create a schedule for giving.